About Us
InteCap Consulting is founded by first generation entrepreneurs Vinod Khurana along with Tarun Khurana, both of whom collectively bring on board over 55 years of core exposure in legal and finance domains. InteCap Consulting is a growing investment practice that is supported by Khurana and Khurana, Advocates and IP Attorneys, and IIPRD, both of which firms focus on intellectual property and legal support matters. Core mandate at InteCap is to enable inclusive growth of start-ups and innovative entities in India through complete support on legal, infrastructure, IT, and financial advisory front so as to enable the investees to, without any hassles, focus solely on development, prototyping, release, and commercialization of their core innovation and allied functional areas.
InteCap Consulting Services
Discover Our Expertise
Investment Practice
It is our firm belief of InteCap that no investment is complete without an inclusive relationship between the investee and the investor, and in order to achieve such relationship, it's critical for the investor to appreciate the investee's mindset, its strengths / weaknesses, its key focus areas, and proposed future projection on a continual basis so as to make the relationship a success and ensure that value is added at both ends. With InteCap backed by Financial, Strategy, and Legal Experts having extensive experience in their respective areas, we believe to be positioned as an unconventional Investment Firm that relies on its own capital, and ensures that the investee gets absorbed into the culture of mutual growth and gets all the necessary support on the legal, financial, administrative, and infrastructural front.
InteCap Working Model
InteCap receives proposals from Startups for Incubation / Support
InteCap evaluates / vets the proposals to shortlist for face to face discussions with Founders (1-2 weeks from receipt of proposals)
InteCap offers a term-sheet to short-listed startups, said term sheet including complete infrastructure / financial / legal / advisory support in exchange of a clear equity deal (1-2 weeks of discussions). Incubated Entity / Investee to be based in Greater Noida but can access / use other offices of InteCap including Offices in Delhi (Jangpura), Pune, Bangalore, Mumbai, Punjab, and Hyderabad
Monthly discussions with the Investee would be performed to better understand the growth pattern and deliberate on core focus areas
Legal Advisory
InteCap is committed to providing a full-fledged Legal Advisory in association with its sister concern law firm Khurana and Khurana, Advocates and IP Attorneys (K&K). K&K, through its experienced and qualified team of Attorneys / Practitioners, across Technology and Legal Domains, gives a rare synergy of Legal Opinion, out-of-box thinking for protection of ideas / IP's and entrepreneurial spirits to its client base.
Property Law, Commerical Law, Corporate Laws, Media and Entertainment, Property Laws, and allied commercial support oriented legal services. The Firm is a strong 130+ member team with 8 offices in India and 6 offices outside India.
Further, K&K is among the youngest Indian IP Law Firms to have been ranked and recommended by Legal 500, Managing IP, Corp-INTL, Acquisition-INTL, Chambers and Partners, IAM, and Asia IP, and is proud to represent numerous Indian and Global Corporates, SME's, and Individual Inventors, from across Technology and Business verticals.
Complete details about Khurana & Khurana can be seen at our website www.khuranaandkhurana.com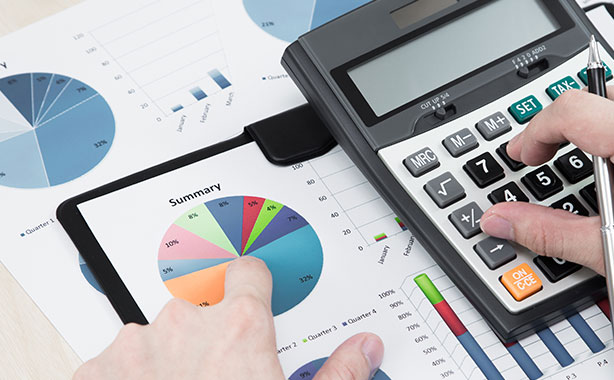 Accounting Advisory
InteCap Consulting is further support by Khurana Khurana & Associates LLP (KKACA), which is a comprehensive financial advisory firm focusing on all areas of Financial, Valuation, and Accounting Advisory. KKACA is a firm of Chartered Accountants that embarked on the journey with the mission of strengthening financial and governance arm of organizations in the year 2005. The firm runs on a simple objective of being viewed as a first point-of-contact for all financial, advisory and compliance needs.
Vinod Khurana
Contact us: LinkedIn Profile:Vinod Khurana
Contact us: LinkedIn Profile:Vinod Khurana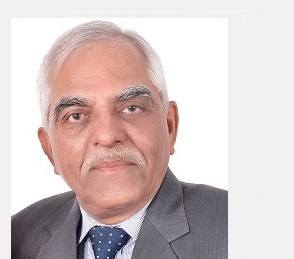 Tarun Khurana
Contact us: LinkedIn Profile:Tarun Khurana
Contact us: LinkedIn Profile:Tarun Khurana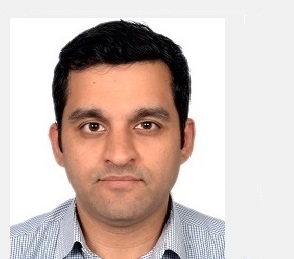 Our Offices:
Greater Noida (NCR):
E-13, UPSIDC, Site-IV, Behind-Grand Venice, Kasna Road, Greater Noida – 201310, UP, National Capital Region, India.
Tel: +91-(120) 4296878 , 4909201 , 4516201  Fax: +91-(120) 4516201
E-Mail id: Support@intecap.in
New Delhi:
K-16, Jangpura Extension, New Delhi – 110014, India.
Tel: +91-(011) 40079530 E-Mail id: Support@intecap.in
Mumbai:
FA27, Lake City Center, Kapurbavdi Circle, Thane (W), Greater Mumbai – 400607 Maharashtra, India.
Tel: +91-(022) 41002054 E-Mail id: Support@intecap.in
Pune:
Office No. 203 + 204, 2nd Floor, Citymall, University Road, Ganesh Khind, Shivaji Nagar, Pune – 411007, Maharashtra, India.
Tel: +91-(020) 66201041 E-Mail id: Support@intecap.in
Bangalore Office 1:
CH-6, Natasha Golf View, 100 Feet Rd, Intermediate Ring Road, Domlur Layout, Bengaluru, Karnataka – 560071, India.
Tel: +91-(080) 41147035 E-Mail id: Support@intecap.in
Bangalore Office 2:
A-001, Nitesh Central Park, Near Bagalur Crossing, Off Bellary Road, Bengaluru – 560064, India.
Tel: +91-(080) 66123903 E-Mail id: Support@intecap.in
Hyderabad:
Regus Business Centre, Krishe Sapphire, Level 7, South Wing, Hitech City Main Road, Madhapur, Hyderabad – 500081, India.
Tel: +91- (040) 6717 2040 E-Mail id: Support@intecap.in
Indore:
62, Malgunj, Bhagat Singh Marg, Biyabani Main Road, Jawahar Marg, Indore – 452002, Madhya Pradesh, India.
Tel: +91-(120) 4296878, 4909201, 4516201 E-Mail id: Support@intecap.in
Punjab:
A2-905, Jal Vayu Vihar, Jalandhar, AFNHB, Punjab – 144008, India.
Tel: +91-(120) 4296878, 4909201, 4516201 E-Mail id: Support@intecap.in